AFAAS CONDUCTS ITS THIRD EXTENSION WEEK: A CALL FOR ACTION TO COMBAT CLIMATE CHANGE IN AFRICA
ANNOUNCING: 2018 MaFAAS EXTENSION WEEK WILL BE HELD FROM 18TH TO 22ND JUNE 2018
Venue: In Lilongwe, Malawi, specifics to be Communicated

Objectives:  You are requested to participate in an online survey to give your input

Follow this link:

The 2018 MaFAAS Extension Week preparations are led by Lilongwe University of Agriculture and Natural Resources (LUANAR). Lets us all support LUANAR is making the Extension Week a success!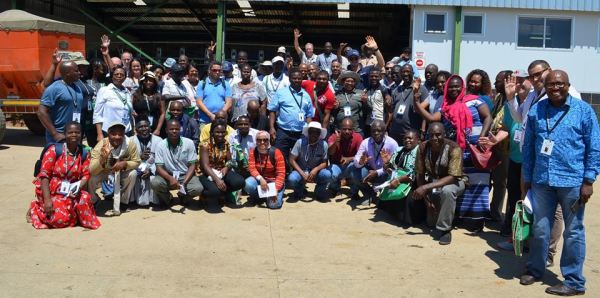 The African Forum for Agricultural Advisory Services (AFAAS) held its third extension week fro 30 October to 3 November in Durban SOuth Africa. The theme of the extension week was "Scaling Up Climate Smart Agriculture: Integrating youth, women and digital revolution. Over 700 delegates from Africa and beyond participated in the extension week.

Participants called for action on climate change.
MaFAAS ADVOCATES FOR VALUE CHAIN ACTORS TO PROVIDE EXTENSION SERVICES FOR AGRICULTURAL TRANSFORMATION - 2017 NATIONAL AGRICULTURE FAIR

MaFAAS wishes to review its 2012-2015 strategic plan and develop 2018-2023 strategic and operational plan. If you think you have what it takes to facilitate the process, contact mafaasmafaas@gmail.com for more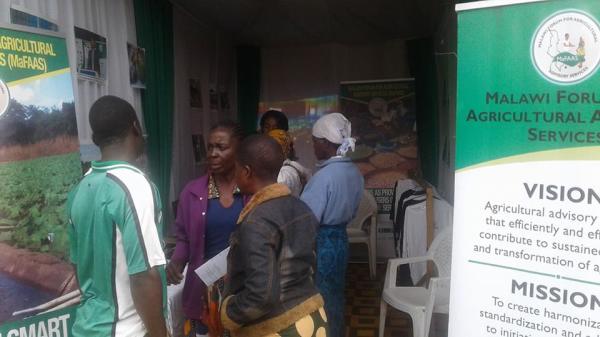 Sign up to become a member

​​
The MaFAAS participated in the 2017 National Agriculture Fair (NAF) held in Blantyre from 16th to 19th August 2017 under the theme "Unleashing Full Agriculture Potential: Role Of Markets". The MaFAAS pavilion was highly partonized by farmers as well as many value chain actors. The MaFAAS emphasized the need for value chain actors to provide extension services as information is the missing link in agricultural transformation as it is crucial for both production and marketing.